Bringing Digital Dreams to Life Tailored Professional Web Design Services
Grow Your Business Digitally With Responsive Web Design Services
Grab the limelight with our comprehensive website design services that help businesses get the recognition they deserve. ClickTakeTechnologies has a team of experienced website designers and developers to create unique web experiences for businesses to help them stay ahead of the competition.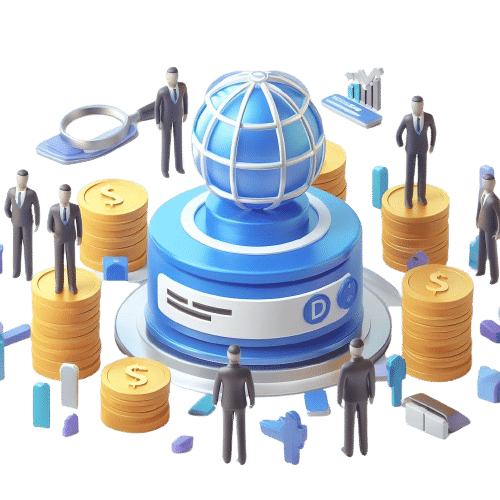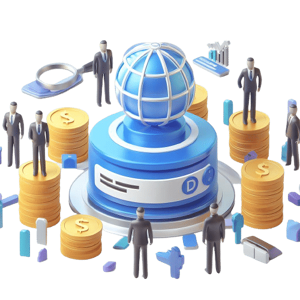 A Creative Approach to Mobile Friendly Serene Website Creations
ClickTake Technologies has a team of professional and creative website designers known for providing Professional website development services considering superior quality output and an innovative approach. We make sure that the unique requirements of the customers are met without them going through any hassle. Our designers think out-of-the-box to come up with website solutions that help your brand stand out and outperform the competition. So, if you need an immaculate website, contact us today!
Creative Websites That Inspire & Convert
Nearly 75% of mobile searches lead to conversions within an hour. Thus, ensuring you have an innovative and responsive website is imperative. With over a decade of experience as a professional web design company in the UK, we are experts at designing creative and mobile-friendly websites that turn your traffic into customers. Whether you are a start-up company or want to re-design a website, we can help expand your business and boost your online presence.
Our website designers will create websites tailored to your business and its niche customers to achieve goals.
We design websites with impressive UX and respond to all screen sizes, including tablets, desktops and mobile devices.
We create high-quality eCommerce websites, modern in design & packed with the latest features that increase traffic & generate ROI.
Our expert designers deliver professional, clear and concise landing page design that encourages visitors to convert.
We build well-branded corporate websites tailored to highlight the marketing strength of your company & set you apart from your competitors.
Our blog designers create engaging blog designs that facilitate online brand messaging and help you connect with your target audience.
Our CMS web design services ensure success for both small and big businesses. We design exclusive CMS that improves the way a website functions.
Our expert designers use appropriate images, space, typography, colour & layout to improve a design or product's usability & appeal.
Our Organized Blissful Website Designs Process
Here's the website design and development process that we follow to build successful website products:
A discovery meeting is arranged to learn about your business, competitors, and goals. All the information required to craft the perfect website is collected.
Our professionals develop out-of-the-box ideas and ensure a workflow that meets the project's key objectives.
We execute the ideas and plans as agreed and ensure that every step of the project leads towards the stated outcomes from the initial phase.
The final website draft, which includes the design, content, graphics, and CTAs, is shown to the client for review, before being tested rigorously and then launched.
Our Service Promise Outdo The Rest
Get Acquainted With Radiant Website Design Benefits
An SEO-friendly design will enhance your website's visibility, make it rank high in search engines and interact better with your customers.
Mobile-first web design delivers the right User Experience (UX) to the right screen.
A beautiful website compels visitors to go deep to explore what your company has to offer, thereby reducing the bounce rate.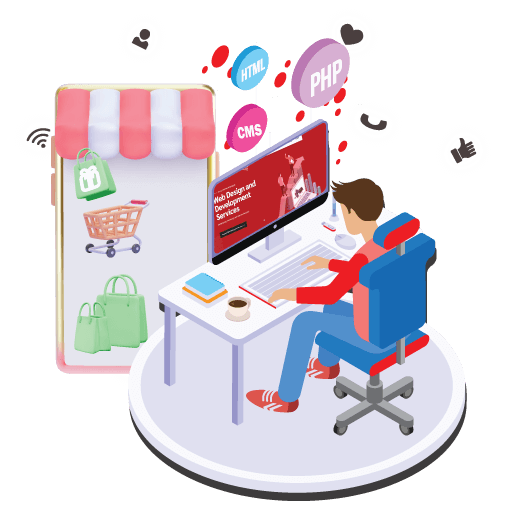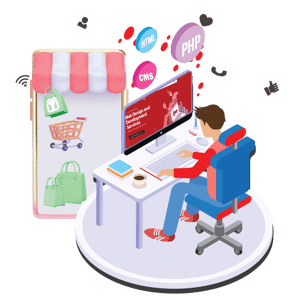 With a professional web design, you can maintain top-ranking positions among famous search engines such as Google.
An effective web design helps achieve brand consistency, which will further let your business stand out in the minds of your customers.
A user-friendly website is easy for the customers to understand & navigate, which eventually increases traffic & sales.
FAQs on Innovative Website Design Agency